Jethro's Trip To Frenchy Land
| | |
| --- | --- |
| This is the scrapbook I'm putting together of my trip to France. It was awesome to see, but also very sad. Many family members met there end there. :( I'm glad I didn't walk into any restaurants. I hope you like my pictures. | |
Click on the picture to make it bigger

When we got to Frenchy Land, we walked up (a lot of) stairs to the Sacrè Coeur. From there, we could see the whole city (behind me).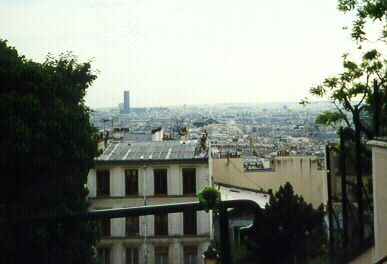 This is Carlyn & me on the metro, or subway. I'm holding our ticket.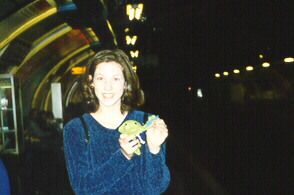 This is me in front of the Eiffel Tower. They are counting down the days till the year 2000.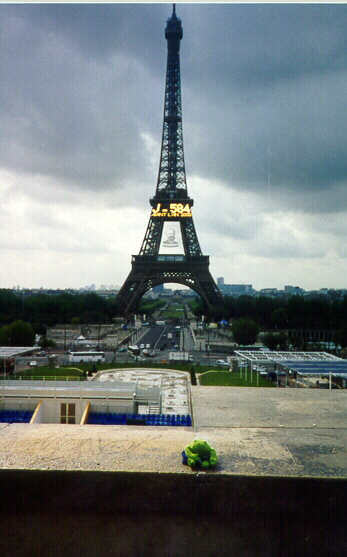 This is Carlyn & me in front of the Eiffel Tower.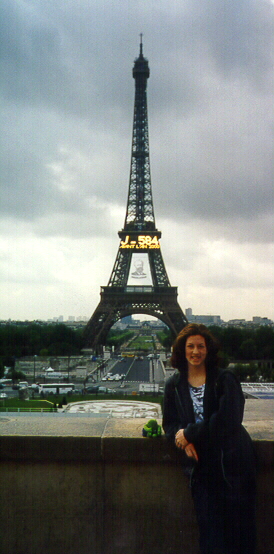 This is us again in front of the Notre Dame rose window.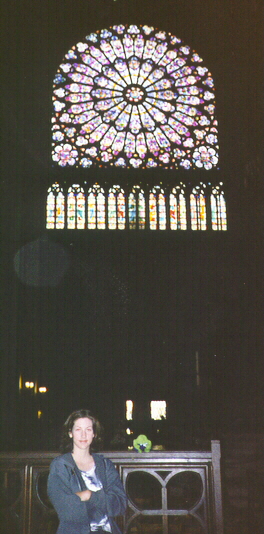 This is me in front of Notre Dame (a side door)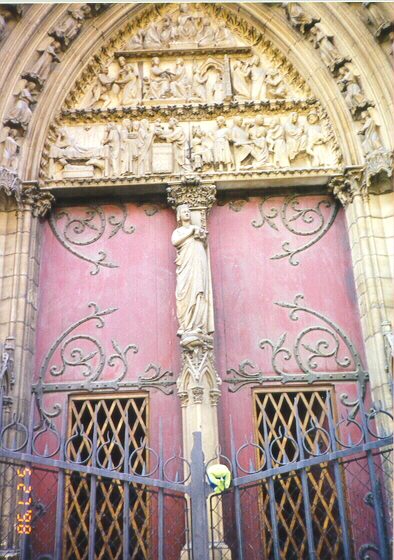 Now I'm in front of the back of it! They had a neat garden you could walk into. It was very pretty.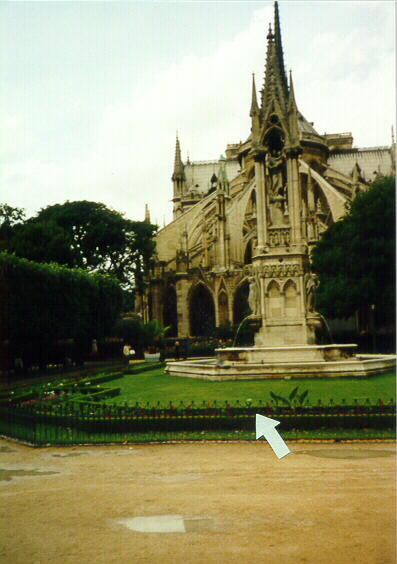 We also went to the Musee d'Orsay, where wonderful impressionist works are kept.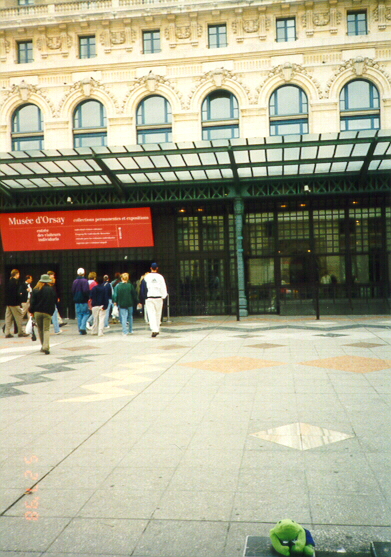 This is the Eiffel Tower in the evening.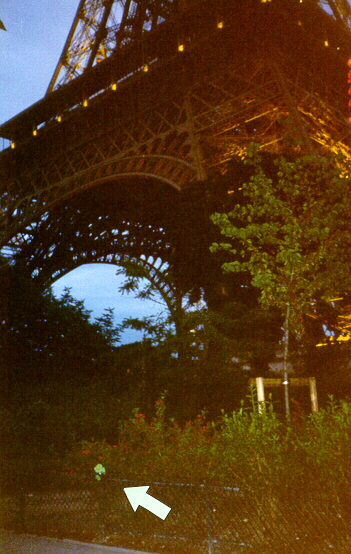 This is me and Carlyn at the very top of the Eiffel Tower. It was dark, so you can't see much, but it was pretty with all the lights.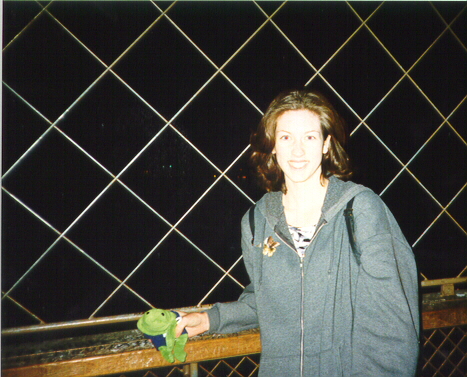 Me and Carlyn in front of Venus de Milo


I thought someone would get mad at me for hanging on the rope, but they didn't.


This is me at The Hard Rock Cafe Paris.


This is a shot of the Eiffel Tower taken from a boat on the Seine River.


This is a little model of Chatau de Versailles. (Made for me?)


Entre? I don't think so. Me and some garden snail friends at Versailles.


This is the other Notre Dame: Notre Dame of Chartres where the veil Mary wore when she gave birth to Jesus is.


This design is on the floor of Chartres. It represents the labyrinth- people came here on their pilgrimages.


Chambord. This is a double staircase (made so that two people going down/up the stairs at the same time would never see eachother if they were on opposite sides.


Me, Carlyn, Larissa, and Alicia at Chambord.


Can you find me? Carlyn and I played a game of hide-and-go-seek in this one.


Now here, some lady had just come up when I was posing for the picture and thought I'd been lost by some poor child.


Me in the gardens of Chenonceaux.


Me and Carlyn again in front of Chenonceaux.